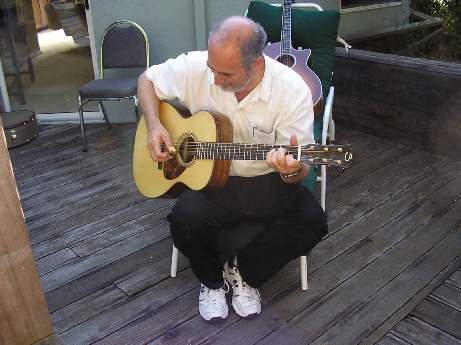 Hello! My name is David Hilyard. I play mostly fingerstyle guitar. I split my time about equally between nylon and steel string guitars. They both have special appeal.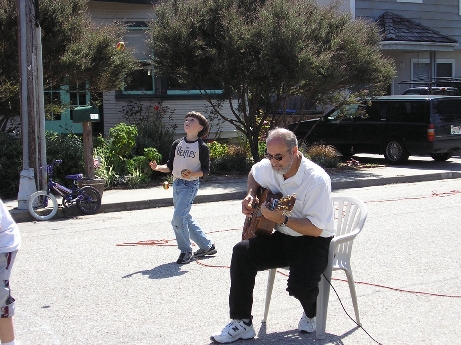 Background
The sound of the guitar has always been pleasing to my ear. The timbre is both soothing and exciting. I got my first guitar in 1962 when I was 13 years old and have been playing ever since. I play for my enjoyment. Sometimes others enjoy it too. That's a bonus. Influences cover a wide range from folk, country, bluegrass, classical, flamenco, jazz, bossa nova, Celtic and the players of contemporary instrumental acoustic guitar music of today. I try to play a little of each style that interests me.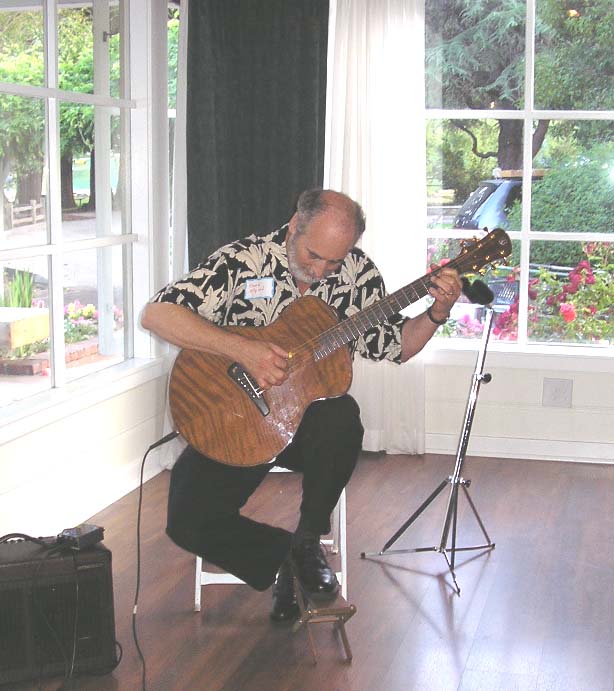 My Day Job
When I'm not playing guitar or otherwise occupied, I'm an optician and make astronomical optics for UCO/Lick Observatory, University of California, Santa Cruz.